Take action to help restore the Lower Esopus Creek!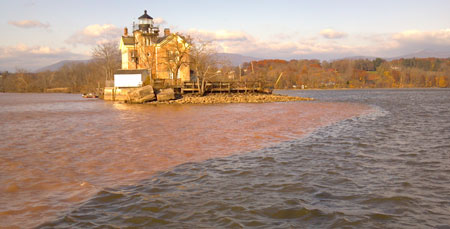 Saugerties lighthouse at the mouth of the Esopus. Where the Esopus meets the Hudson.
The U.S. Environmental Protection Agency (EPA) announced its decision requiring the Lower Esopus Creek to be included on New York State's impaired waters list, disapproving the State's previous determination to exclude it. This decision is significant because listing the Lower Esopus will formally recognize its water quality impairment and impose a legal obligation on the New York State Department of Environmental (DEC) to take action to address turbidity levels in the Creek.
EPA is providing the public the opportunity to review its decision and will consider public comments before sending its final listing determination to DEC. Help restore the Lower Esopus Creek to the natural and community resource it once was by submitting a letter in support of EPA's decision today!
| | | | |
| --- | --- | --- | --- |
| Share! | | | |