Urge State Senate to close oil and gas industry
loopholes for fracking waste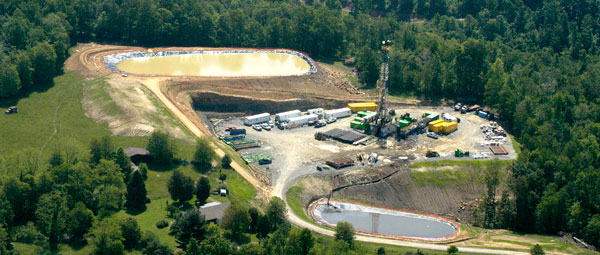 photo courtesy WVSORO.org
Last summer, we asked you to take action to protect our water and communities from the impacts of fracking by writing your New York State Assembly Member, and urging them to pass a bill to close a loophole that currently exempts the gas industry from state regulations governing hazardous waste transport and disposal – even though much of the waste from gas drilling is hazardous waste under current state criteria. Thanks to you, under Speaker Silver and Assemblyman Sweeney's leadership, this bill (A.7013) passed yesterday.
Now we need your help to get this bill through the Senate. This bill would update state regulations so that all waste resulting from gas drilling that meets the definition of hazardous waste will be treated as such and subject to the laws and regulations governing its generation, transportation, treatment, storage, and disposal.
The oil and gas industry should not continue to get this free pass that threatens our rivers, lakes, and streams with contamination from its fracking waste. This bill was previously passed by the Assembly in June 2011, but then died in the Senate. We are calling on State Senators to this time take a stand for our health and our water and pass this important bill, which will hold the fracking industry to the same standard as all other businesses in the state.


Riverkeeper is asking you to call or email your Senator today and urge them to close the oil and gas industry's loophole for hazardous waste. Other industries in New York State deserve a level playing field. The oil and gas industry should be held to the same standards that everyone else must meet.

Share!
Contact your representative by phone:
your state representative
(you must be logged in to view this information)